Personal Injury Lawyers Sydney
Covers physical or psychological injury to a person as a result of someone else's actions. For example, someone may be badly injured in a car accident caused by a drunk driver swerving across their lane. Though the accident was unintentional, it could have been avoided if the person responsible had shown greater care; ie. if they had not been drinking.
Personal injury law is designed to help people who fall victim to these kinds of accidents. It can be roughly split into four main areas:
claims are lodged with the injured party's Compulsory Third Party (CTP) insurer. All drivers / riders are required to have CTP insurance to register a vehicle. As long as you can prove that an accident was caused by the other driver, or that they were in some way to blame, you are entitled to claim compensation under the relevant personal injury laws. When the negligent driver cannot be found (eg. hit and runs), or if their vehicle was not registered, the Nominal Defendant Scheme protects victims. The Motor Vehicle Compensation Act covers the law relating to these types of personal injury law claims.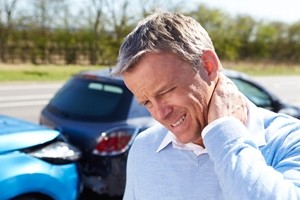 What sort of compensation can I expect?
are another common area of personal injury law, known as Public Liability. For example, you might slip and injure yourself in a supermarket due to a spill that has not been mopped up. Public liability also includes accidents that happen at schools, universities or parks, and injuries caused by faulty products or services. The Civil Liability Act covers this area.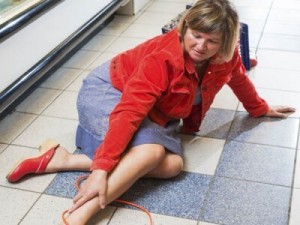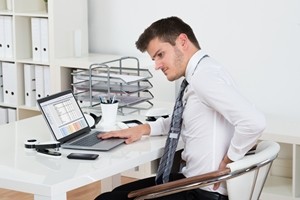 covers accidents that happen in the workplace, or on the way to or from work. It compensates for things like loss of earnings and medical bills. All employers are required to have workers compensation insurance. You must let your employer know straight away about a work injury, and then complete a Workers Compensation claim form. The Workers Compensation Act contains the personal injury law relating to these claims. Under workers compensation, your employer doesn't have to be at fault in order for you to make a claim.
Work injury damages under common law apply if you suffer a 15% whole person impairment (WPI) and the accident was caused due to an unsafe system of work, such as back injuries caused by manual lifting of heavy items or tripping and falling caused by lack of training or safety equipment.
is an area of personal injury law that relates to injures that happen because of poor treatment by a healthcare provider, such as by a doctor, physiotherapist or dentist. This includes things like botched surgeries and failure to warn about medication side-effects.
PK Simpson Injury and Accident Compensation Lawyers can help you understand the process for claiming compensation under personal injury law, provide advice about how you should proceed, and represent you in Court should it become necessary. It is important to seek professional advice early as strict time limits apply which vary depending on the claim type and the state you live in.