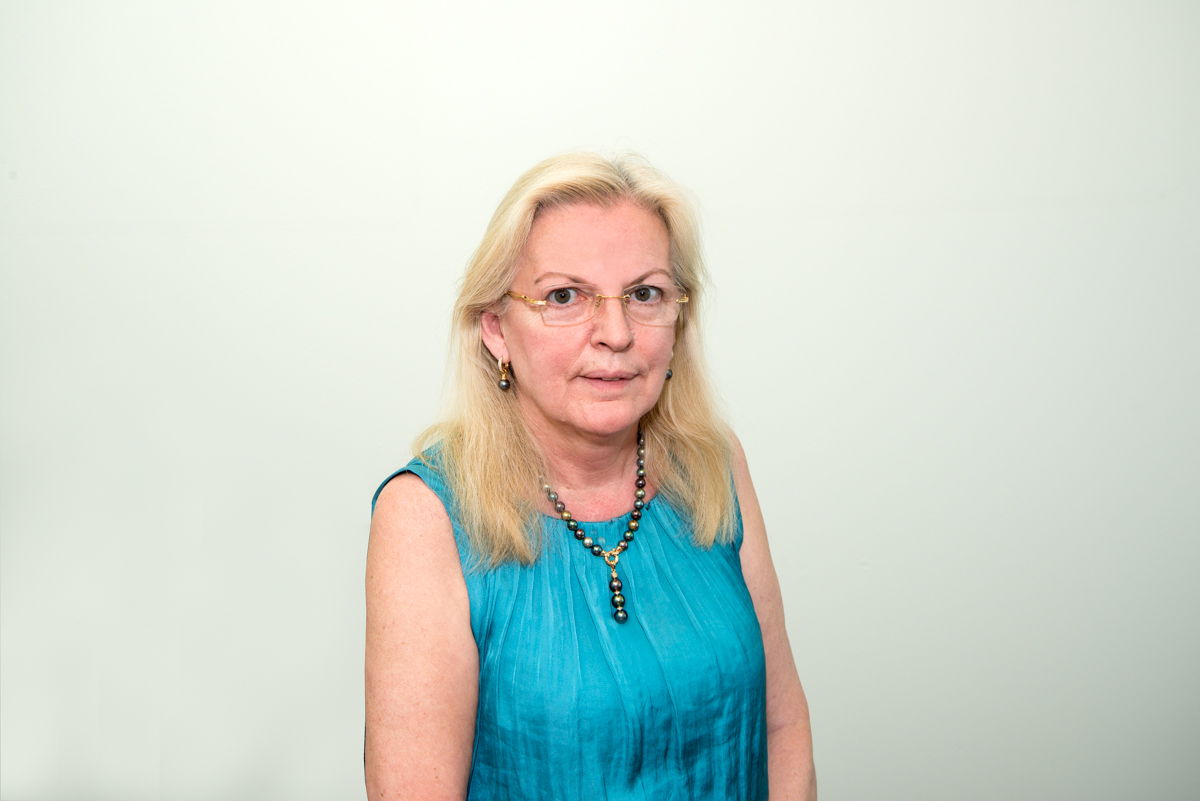 Josiane Fisher
Client Services
Josiane Fisher
Josiane is a valuable member of our customer service team and adds to the valued and unique feature of client services which sets PK Simpson a part from other law firms Australia wide. You won't find a firm more dedicated to our clients and making sure they are up to date and happy every part of the way.
Josiane has a deep grasp of accident compensation law. Along with her friendly character, clients are extremely pleased to be able to talk and converse with Josiane.
On your first call to PK Simpson you will most likely talk to Josiane. Josiane will listen and organise an in depth appointment with one of our solicitors or refer you to a law firm which can help with your legal need. This is how we try to help everyone who calls us.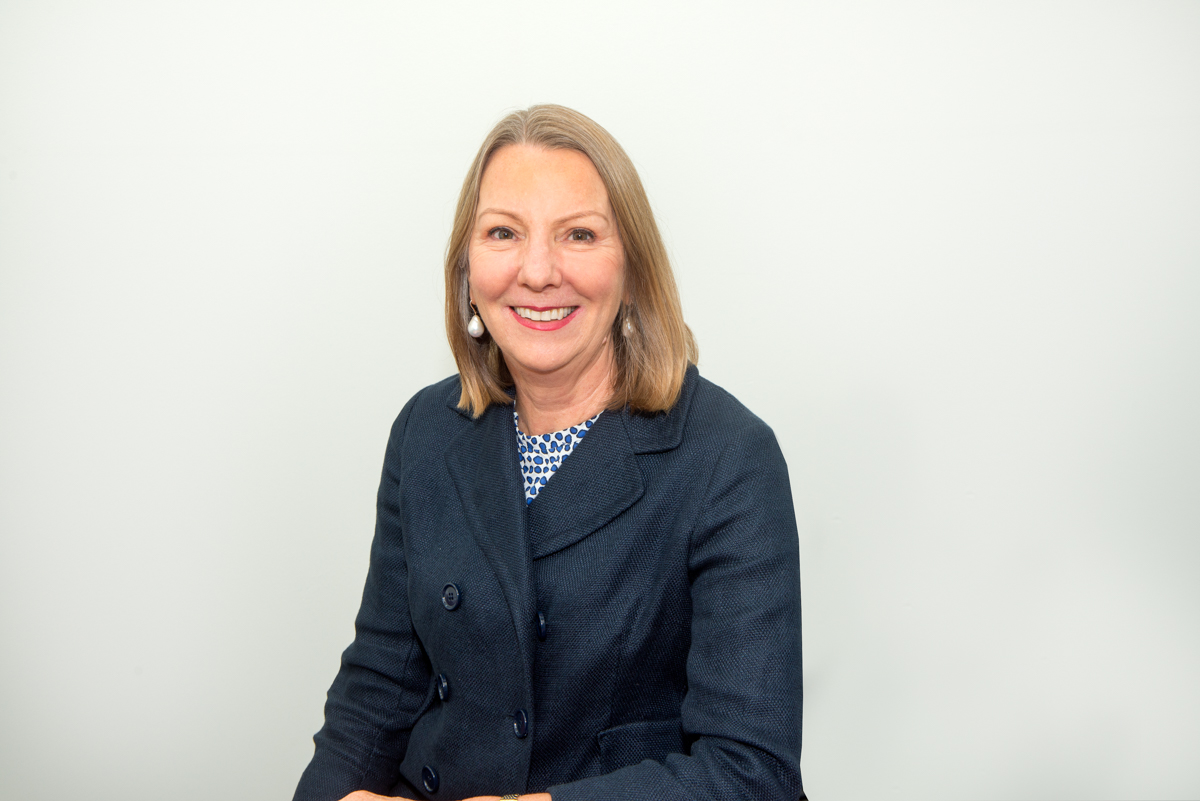 Julie Nance
Head of Customer Service
Julie Nance
Julie is a valuable member of our customer service team and adds to the valued and unique feature of client services which sets PK Simpson a part from other law firms Australia wide. You won't find a firm more dedicated to our clients and making sure they are up to date and happy every part of the way.
Julie has been with PK Simpson for over 30 years and has a genuine understanding of clients' needs. As well as connecting with new clients, Julie has regular contact with current and past clients who call up for further assistance in matters related to accidents where ever they occur and contesting wills.
Ellen Halgren
Client Services
Ellen Halgren
"Nothing makes me happier than to see clients appreciate the amount of work that has been completed on their matter. I work really hard in helping everyday Australians with all their workers compensation enquiries and assisting them to the best of my ability. With the new workers comp laws in NSW it is now more vital than ever before to make sure we get medical reports for all the injuries a client has as this will effect their overall compensation."
The introduction of new laws to workers' compensation in New South Wales has surprised many injured workers. It is especially difficult for injured workers who have been effected by the new laws to come to terms with them. By staying on top of the new processes introduced by WIRO and working closely with the new government department we have completed and gained great results in Workers' Compensation claims. Along with my team and the PKS firm, we have come to work very closely with WIRO (Workers' Compensation Independent Review Office) to make sure the correct forms and procedures are followed, ensuring our clients the best possible outcome.
At the end of the day, when I see our clients, who are injured and haven't been able to work and have been somewhat depressed, leave my office with a big smile, this is what makes my hard work ever more rewarding.
Ellen is experienced in handling all compensation and injury questions from motor accident injury claims, work injury claims and medical negligence claims. A key element of settling all claims is to have rock solid evidence in the form of medical reports. This ensures the upper hand at the negotiating table and makes our clients feel very comfortable knowing that they have done everything in their power to make their claim a success. Insurers will also demand clients see a doctor selected by them. Clients may find it difficult to see multiple specialists for the same injury and often question the procedure. In the end everything we do is in our clients' best interest. team will always advise you on the best strategy and every step taken has the end result in mind.
If you require more information on compensation law, motor vehicle claims, or medical claim law, contact Ellen today to talk about your accident.
Lynne Kemp
Client Services
Lynne Kemp
"At PK Simpson and Co. we have 36 years of law firm experience behind every employee. That is a treasure trove of support for clients and having experience of this calibre means a lot in the end."
Lynne is a key member of client support services and greets clients who enter our office as well as making sure they're looked after in the best possible way.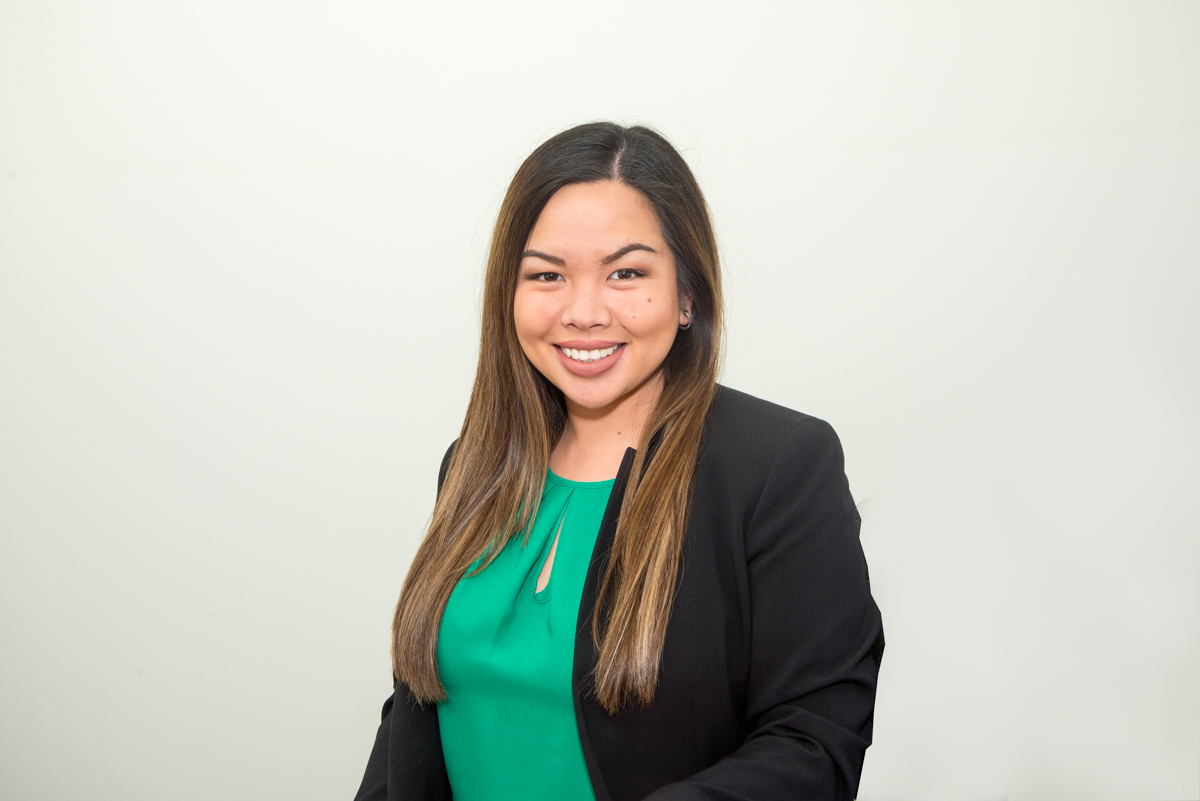 Australy Milo – TPD Claims
Solicitor
Australy Milo – TPD Claims
"I've got a passion for processes. I work methodically always with the client's goal in mind. Here at PK Simpson I fit in like a glove. Clients appreciate the professionalism and speed at which we reach settlements, I know that for sure."
Australy obtained her law degree from the University of Technology Sydney.
Australy practices in Total and Permanent Disability (TPD) and Contesting Wills (Family Provisions). With a highly capable and experienced team behind her, Australy strives to be the best in her field in the whole of Australia. Having learnt from the best TPD barristers, Australy, now a highly experienced TPD solicitor, finds her self helping injured workers from as far as Tasmania and Western Australia. With all the big superfunds and insurers based in Sydney Australy has the added advantage of being on their 'door step' to make sure her clients obtain the maximum benefit, if not the full benefit they are entitled to.
This area of personal injury, superannuation insurance, is unique in that the laws are governed nationally. This means all Australians who cannot work due to an injury or illness, and are covered by their superfund, can reach the expertise offered by our law firm and by our talented lawyers. Having a system which is primarily based online allows clients, even those based in rural Australia or more isolated parts, the support they need to make TPD claims.
For most, applying for a TPD claim and actually claiming superannuation TPD benefit is not straightforward. Superfunds and insurers often play 'hard ball' and will either refuse to acknowledge their members fall under the definition of TPD within their contract or may even offer a much lower payout than what we would expect if our superannuation lawyers were to settle the claim.
Australy is also the lead solicitor in contesting wills. If you beleive you have been unfairly treated in a will or left out of a will contact us immediately.
Australy's good natured and thorough approach to sensitive and emotionally charged cases has proved wonders for many clients. Australy is fluent in Tagalog (Philippines).
If you require more information on superannuation claims or how to claim superannuation contact us and talk to Australy today. If you have any questions regarding a will dispute or any wills and estates issues, Australy Milo can help. Contact her today.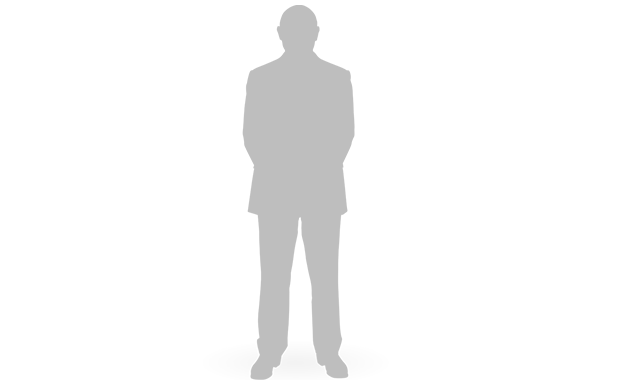 Ravi Simpson
"Our clients expect us to work hard for them and that's exactly what I do. Along with my team, I work hard on my clients' claims to obtain really good results for them. I'm persistent, eager, and most of all I strive to make sure every client sees value in having their claim with us. At the end of the day it's my mission to see a smile on your face. Everyone is satisfied!"
Ravi practices mainly in Motor Vehicle Accident claims (CTP or MVA) and Workers Compensation. Since beginning his legal studies Ravi has worked in the firm obtaining a wealth of knowledge and experience which he passes onto new solicitors and secretaries for the benefit of all our clients.
A major part of my workload consists of motor accident claims compensation claims. These are motor vehicle accidents and involve all sorts of traffic accidents including cars, trucks, pedestrians, forklifts, push bikes, motorbikes, busses and the list goes on. I've dealt with a mulititude of scenarios and differing circumstances, severe injuries and not so severe injuries, children and adults, and even families. Car accident claims are my expertise.
I get along very well with all my clients. Sydney is one of, if not the most multicultural city in the world, so my team and especially our office represents this mix of races and cultures. From Tonga to Lebanon and Brazil to South Africa, I've had the opportunity to meet many poeple and I've settled claims for almost every nationality in the world. It's a very rewarding job.
Ravi obtained his Diploma in Law from the University of Sydney – Law Extension Committee.
Ravi has two young daughters and is conversational in Fijian. For over 37 years Fijians, Tongans, Samoans and nations of the Pacific Islands have turned to PK Simpson for car accident claims from whiplash injuries to knee and shoulder injuries to spinal injuries.
Ravi will prepare your motor accident claim form along with all medical documents and make sure you satisfy all requirements of your car accident insurance claim.
If you require more information on motor vehicle claims, Ravi Simpson can help. Contact him today.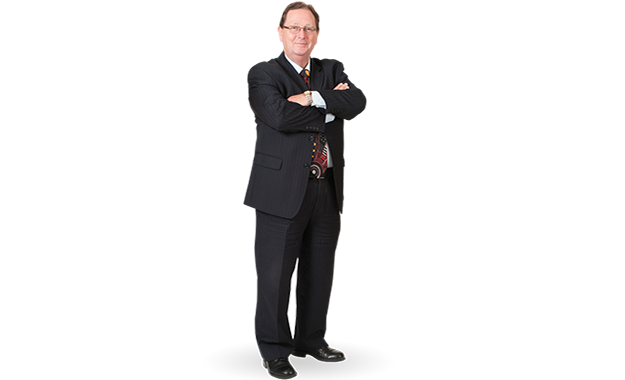 Colin Thompson
Senior Associate
Colin Thompson
"Over the decades I've helped thousands of injured Australians claim compensation. My skill set and knowledge is deeply routed in personal injury compensation and I try my very best to apply this to all my clients. I love what I do."
Colin has had over 20 years experience as a compensation lawyer in NSW and has dedicated his life to helping others with his legal expertise in claiming compensation. When first meeting Colin clients often feel as though a weight has been lifted from their shoulders as he explains the compensation claims process and how to claim compensation and the many avenues which may be available to the individual when considering where and how the accident and/or injury occurred.
There are a variety of personal injury compensation claims available to injured workers and individuals in NSW. Some are well known, like car accident claims and work injury claims, whilst others, like superannuation claims involving TPD benefits are totally unknown to most.
Colin explains that claiming for compensation is a process in which the compensation lawyer, on behalf of the client, liaises with the insurer in filling out and completing forms and making sure the correct evidence is supplied so as to obtain a favourable lump sum payout for the client. Further more clients realise that not all compensation lawyers are the same and provide a holistic service such as PK Simpson Compensation Lawyers.
Colin has spoken to many injured people who have attempted to claim compensation with other lawyers before coming to see him. Within days these new clients can review their claims and see remarkable progress.
If you require more information on compensation law, motor vehicle claims, or medical claims law, Colin Thompson can help. Contact him today.
Pipina Lazaris
Senior Associate
Pipina Lazaris
"With over 18 years experience acting for most insurance companies I have a very good understanding how they approach claims and what is required to win.  I believe this gives the clients of PK Simpson a huge advantage.  Excellent results drive me because they put smiles on the faces of my clients.  Knowing we have done our best puts a smile on my face.  I love win/win solutions."
Pipina graduated with a Bachelor of laws degree from The University of Sydney in 1991.
She began working as a lawyer for the Government Insurance Office (GIO) in 1991 conducting her own practice with over 500 files relating to Motor Accident claims.
Since then Pipina has gained a vast amount of experience practicing in Workers Compensation, Public and Occupiers Liability, Motor Accident Claims and Medical Negligence. Her clients have included all major insurance companies, the Medical Defence Union and the State Rail Authority.  She has appeared in the Local, District, Family, Supreme and Federal Courts.
In 2008 Pipina switched to helping injured people make and win compensation claims, dedicating her experience to representing plaintiffs.
If you require more information on compensation law, motor vehicle claims, or medical claim law, Pipina Lazaris can help. Contact her today.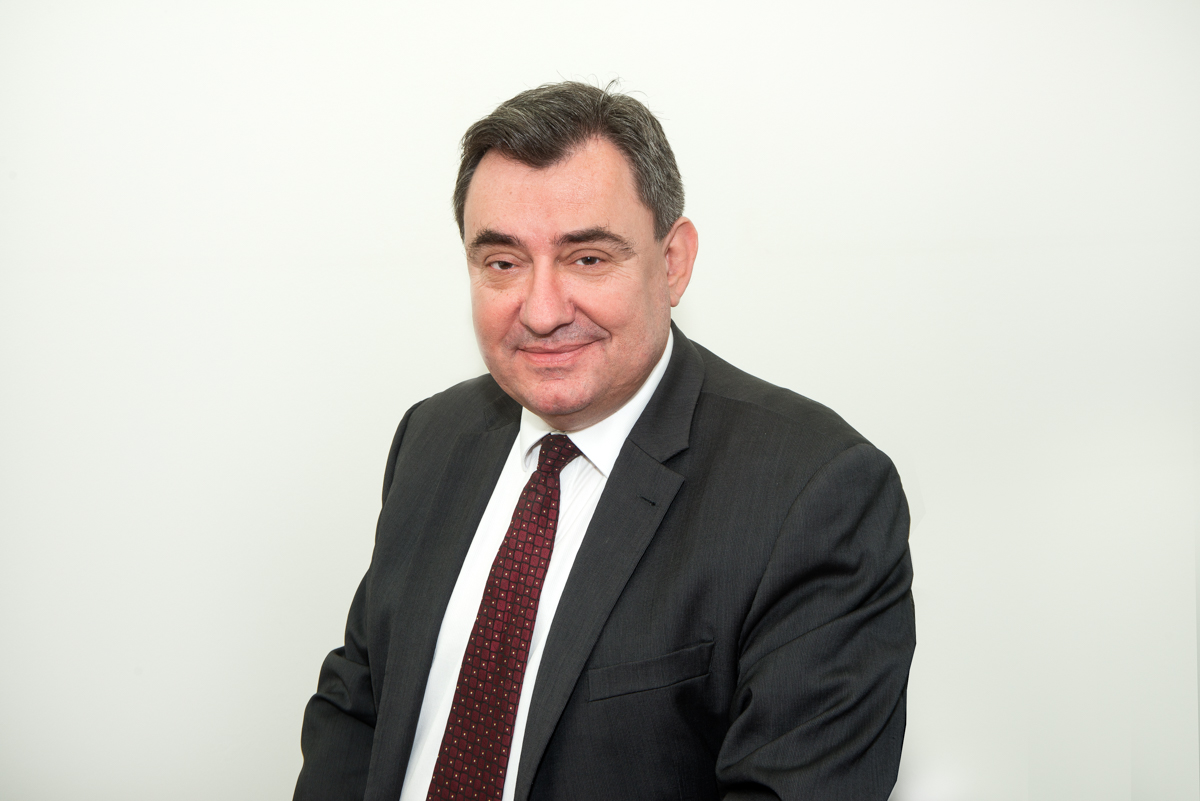 Sasho Petrovski
Senior Associate
Sasho Petrovski
If you require more information on superannuation claims or compensation law, Sasho Petrovski can help. Contact him today.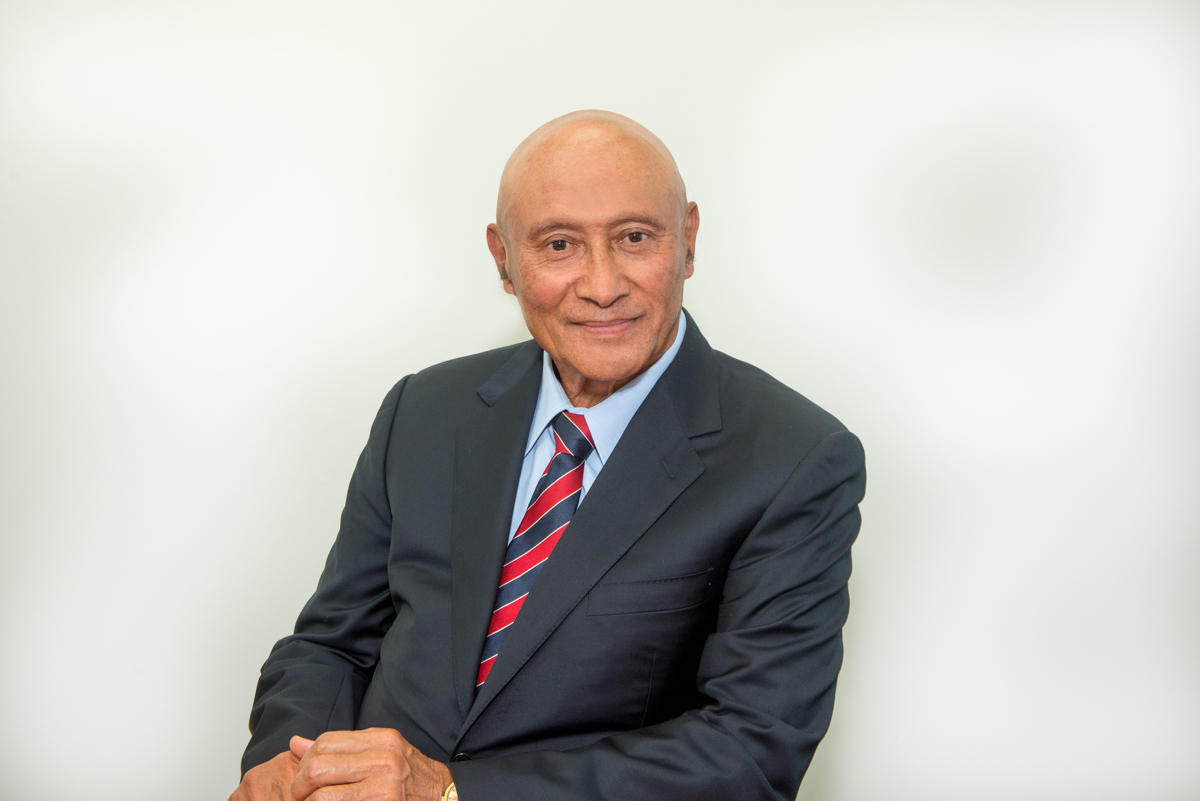 Peter K. Simpson
Principal
Peter K. Simpson
PK (Peter) qualified in law through the Barristers Admission Board in 1974 and commenced the firm PK Simpson & Co. in 1977.
PK looks after the overall management of the firm.
'Homer doesn't work here but PK does.' This catchy phrase was created by PK and used in the advertising over the objection of the Creative Director of a famous radio station! It has become the motto of the firm, and its meaning of working vigorously, smart and consistently has come to represent the firm over the past 36 years.
If you require more information on superannuation claims or compensation law, Peter K. Simpson can help. Contact him today.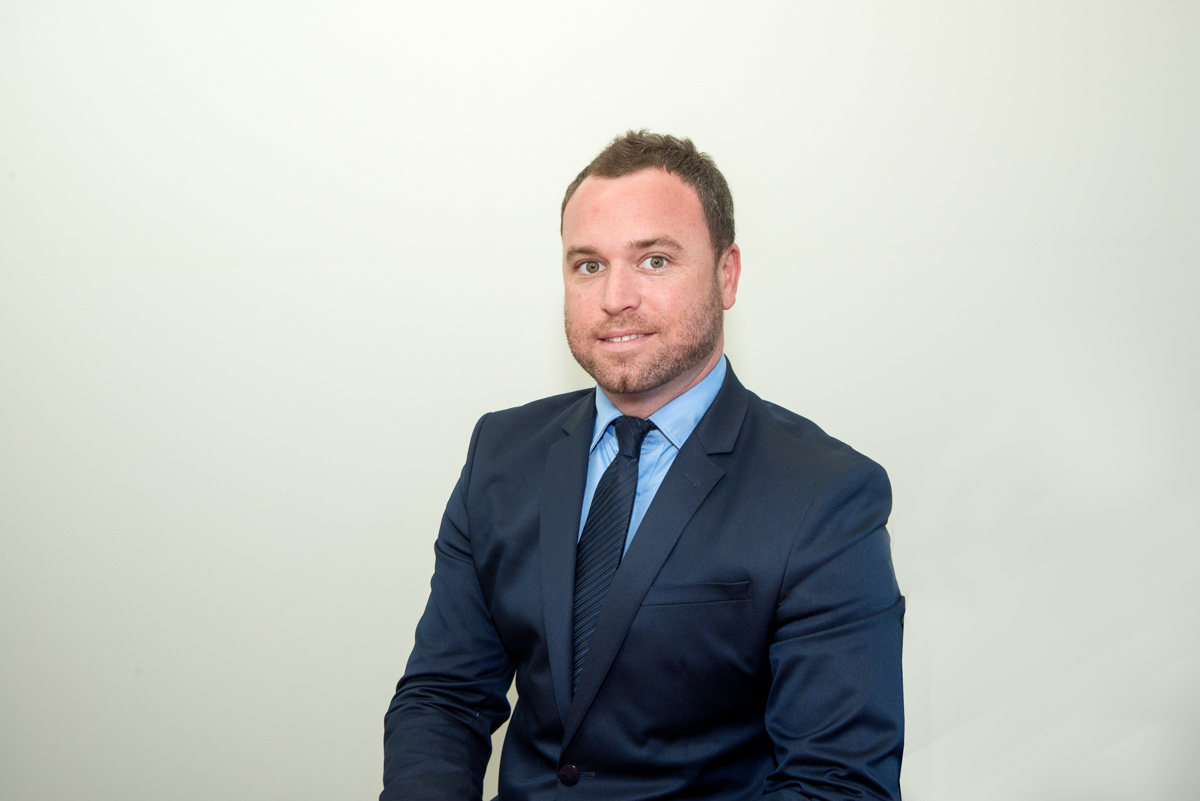 Christopher Long
Solicitor
Christopher Long
"Personal injury claims can be stressful and overwhelming, especially when dealing with large resourceful insurance companies who will do everything within their power to avoid paying you the compensation you are entitled to. I work passionately to ensure your claim is prepared and angled in the right way to cut through the obstacles thrown up by insurance companies to make sure you obtain the best possible result. I provide clear and simple advice at every step taking the stress out of the claims process for you and will always go above and beyond to extract the absolute maximum amount of compensation from the insurer."  
Christopher is an experienced compensation lawyer having a wide array of knowledge in almost all fields of personal injury compensation law in NSW. Christopher's enthusiasm coupled with legal smarts has allowed him to negotiate fantastic settlements for his clients. Communication is vitally important over the lifetime of a claim. Chris endeavours to make the law and the direction in which he is taking the claim very clear to his clients with clear and simple advice. Although Workers' Compensation injuries and claims can be technical and the route to settle a claim and obtain the best outcome can be stressful for an injured worker, Chris knows in the long run and the not so distant future his clients will be happier and much better off after taking a thorough approach and leaving no stone unturned.
Having experience in various jurisdictions across Australia including Western Australia, Queensland and ACT has helped our interstate clients through tumultuous times by providing comprehensive knowledge of New South Wales personal injury compensation laws.
If you live interstate and have had a car accident resulting in an injury in NSW you must make a claim under the CTP insurance and compensation laws in NSW. For those living in QLD and Victoria, experienced PK Simpson compensation lawyers have been a welcome saviour in their fight for compensation.
Please give us call if you'd like to have Christopher handle your car accident compensation or other injury claim.
Chris graduated from the University of Western Sydney (now the Western Sydney University).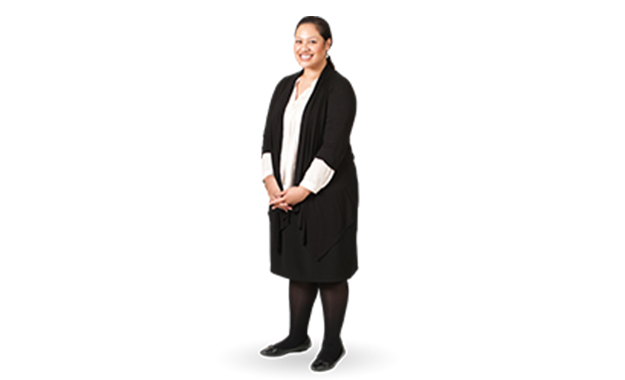 Tolini Kakala
Tolini is an experienced personal injury compensation lawyer. Tolini handles car accident compensation claims as well as workers compensation claims. Please give us a call if you'd like to have Tolini handle your compensation claim.
Being of Tongan heritage, many injured Tongan people seek the professional guidance of a Tongan compensation lawyer. As it turns out, the building industry and other manual labour jobs are popular amongst Tongans and with this comes physical fatigue and a higher risk of injury. Tolini's ability to settle compensation claims in an efficient and timely manner pleases many of her clients.
PK Simpson prides itself on providing expert support in compensation claims to all nationalities in NSW. People of the Pacific Island nations, such as Fiji, Samoa, New Zealand and Cook Islands turn to PK Simpson when they or a family member have injured themselves at work or in a traffic accident.
Amongst other languages, PK Simpson Compensation Lawyers speak Spanish, Arabic, Cantonese, Filippino, Hindi, Yugoslavian,Fijian, Tongan and Bangladeshi.
Huia Azimi
Senior Solicitor
Huia Azimi
"I'm passionate about achieving successful outcomes for clients and acting as advocate for the disadvantaged in an honourable and professional way in claiming compensation." 
I came from my own legal practice where I had experience in advising clients in a range of different areas of law including personal injury compensation and workers compensation. I was on the legal aid panel for many years practicing both family and civil law and was a registered migration agent. I also had enjoyed volunteering for victims compensation/domestic violence/protection visas.
I play the piano in my spare time. I love playing Netball and going to the beach with my four children. I enjoy learning about new cultures and learning new languages.
Huia speaks fluent Dari and English and exemplifies the multicultural foundations of good natured people at PK Simpson which our clients greatly appreciate.
Huia now focuses her energy on workplace injury claims and is amongst the senior compensation solicitors spearheading our workers compensation claims. With new workplace injury compensation laws and the introduction of WIRO, the procedure of work injury claims has changed quite a bit in the past few years. At PK Simpson, all of our solicitors are endorsed by NSW Workers Compensation Independent Review Office (WIRO) and will make sure your claim is handled professionaly and efficiently.
If you need anything explained about your workers compensation claim or would like to enquire about making one, please contact us.
Mark Meoni
"I enjoy helping injured people navigate the claims process with efficiency and professionalism. I try to make the claims process as clear and simply as possible for all of my clients."
I enjoy working as a personal injury solicitor as it enables me to help disadvantaged people assert their rights. With my experience in workers' compensation, whole injury damages (WID), motor vehicle accident (MVA), public liability and medical negligence in New South Wales, I'm able to cover a wide range of legal issues with each and every client and direct them to make informed decisions along the way. Having knowledge across the compensation field has also helped me identify when a client has more than one injury compensation claim.
I'm a keen sports person so in my spare time I enjoy watching live sport on T.V as well as playing sport socially. I have a passion for traveling.